👋
We are currently in a private beta phase, join us today and help us improve!
Innovative Link in Bio for

Digital Creatives
Create a dynamic, personal space that showcases your passions, creations, and your unique personality.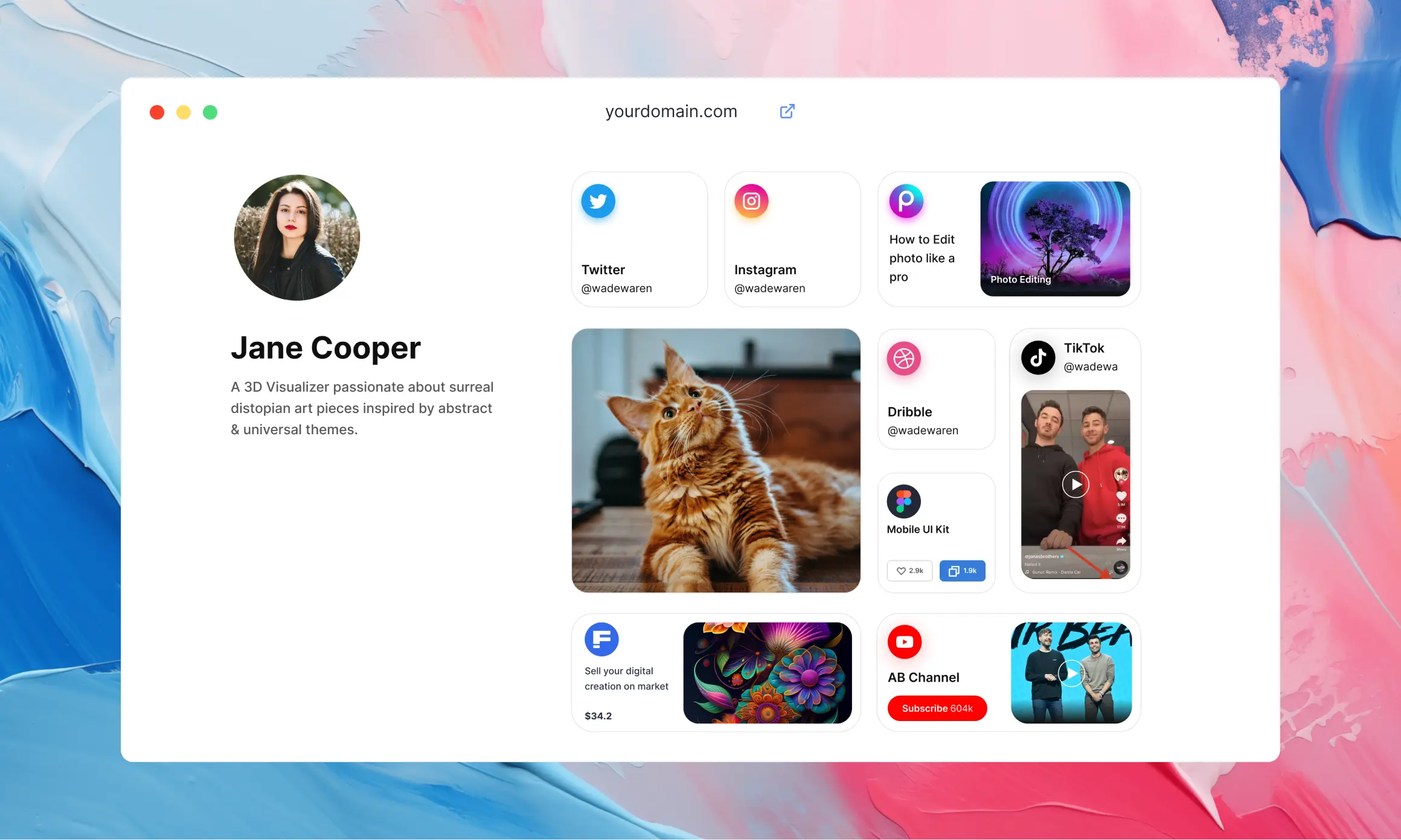 Ready to build your personal brand influence?
Your link in bio page is more than a link. It's a vibrant, interactive showcase of who you are and what you do. And the best part? You can start creating it for free.
Frequently asked questions
Jingle all the way
Jingle Bio is brought to life by a tiny two person team building in public — If you have an idea that you'd like to see come to fruition in Jingle Bio, simply send us an email and we'll handle the rest!